ADN: Could you tell us Something about the origins of the group?
James: MOTOR TOTEMIST GUILD began as a collaboration with Christine Clements, a poet and singer. We produced recordings in my four-track studio at home.I also brought in some musicians I had worked with in the 70's (progressive rock group , MUTAPRO; the punk-jazz group ,SEE SPOT) and together we produced the INFRA DIG album. About halfway through this project we were joined by Eric Strauss (a multi-instrumentalist, poet, photographer, craftsman, etc. ....) who has remained active in the group ever since, though not always as a musician.After the release of INFRA DIG, I came in contact with Lynn Johnston (woodwinds) and Becky Heninger (cello). I had finally found musicians who could perform my compositions live, as well as improvise in an abstract, textural manner. Our first concerts were as a quartett , with Clements, Johnston, Heninger, and myself. Later Clements left the group and we continued as a trio. This period is documented by the KLANG cassette only release, and CONTACT WITH VEILS which was our first recording in a professional studio environment.In the past year , the group has grown with the addition of Emily Hay (flute,voice) Eric Strauss(percussion) , and David Kerman (percussion). This expanded line-up is featured in our third album SHAPUNO ZOO , to be realesed in may 88 on No Man's Land /Recommended Germany. This album combines the live studio performance approach of CONTACT WITH VEILS with the multi-track experimentation of INFRA DIG.
ADN: Is MTG an open group?
James: I assume you are asking about the socio-political organization of the group. MTG was formed to play my compositions an to play freely improvised music, so there is a dual character to the group (sometimes a benevolent dictatorship and sometimes an anarchy). As free-improvisors there can be complete individuality, yet the musical result is better when we improvise as a team, with sensitivity to the total picture. And even within my completely notated compositions, there is room for individual expression; In fact, it is essential to all compositions! Everyone in MTG is involved with other groups, and some are band leaders. I am responsible for the musical direction and our albums reflect my personal music vision, but in exchange for this, I am responsible for all business and promotion and 100% financial risk.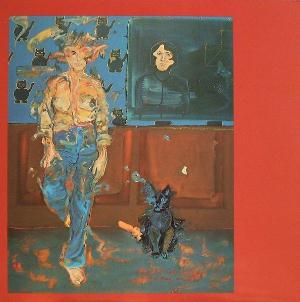 ADN: Which musical styles influenced your music?
James: I listen to a wide variety of music, but certain things have had a particular influence on me. As a youngster, the psychedelic music of the late 60's (Beatles, Traffic, Jefferson Airplane) was a revelation. As an adolescent, I listened to progressive rock (King Crimson, Henry Cow,Soft Machine, Zappa, Beefheart, Eno) and began to discover jazz (Miles Davis, Ornette Coleman, Eric Dolphy, Weather Report) and avant-garde classical (Stockhausen, Cage, Varese, Ives). In college, my musical identity was formed; the 3 major paths of study were: 1 music of Bali (and its assimilation into Western music through Debussy, Cowell, Reich and others) 2 music of Messiaen (his treatise of composition covers topics as diverse as Indian rhytmic modes & serialism of musical parameters) 3 music of medieval renaissence Europe (still the most eloquent models of sound sculpture). Lately I've been drawn to the music of Gyorgy Ligeti and Conlon Nancarrow, whom I see among the greatest living masters of composition.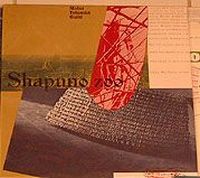 ADN: Is your Label Rotary Totem Records a part of the strategy?
James: It was a necessary step in order to present this music and retain indipendence from commercial concerns. Self-publishing is a difficult and time consuming activity, but I am glad that I've been able to publish groups like 5UU's, Steaming coils, Cartoon, Rythm Plague and others.
ADN: How do you explain the difference between MTG musical products?
James: I'm often asked this question, which surprises me, as I'm more aware of the similarities than the differences. I think the music of MTG has remained essentially the same, but the instrumentation and the focus of the arrangements has changed. I look upon each album as an unique project and I like to introduce as many changes as possible in each successive album project. I'm also dedicated to the idea of stylistic hybrid, which strives to juxtapose and superimpose many different stylistic approaches, within a particular piece of music as well as throughout the complete body of work.
Omaggio a Luigi Futi
ADN: Do you often play live?
James: Not as much as we did in 1985/86. Then we played as much as once a week, now is more like once every 3 months. This is primarly because many venues have closed and what was once a 'scene' has become fragmented.And we are now a larger group, so it is not as easy economically.Also, we have found that we can reach a much wider audience with recordings, it is better for us to spend more time with them now. The latest live project is a collaboration between MTG and musicians from Cambodia nad Laos. This project is sponsored by COMA (California Outside Music Association). It will be a true collaboration ,with both ensembles playing together and separately.

City of Mirrors

ADN: Do you like improvisation ?
James: When it works it is wonderful...a joy! But when the communication falters, it can be horrible. I think it is an increasingly important field to explore; since the advent of recording media it is now possible to analyze and learn more about the experience of improvisation. Still, it will not replace the structural approach (be it notated or memorized).
ADN: How would you define your music?
James: This music is Motor Totemism which is superimposion of modern/ancient, artificial/organic, banal/sublime means and ends. This is juxtaposition of the motor and totem suggests an eclecticism with regard to musical content and presentation. This can easily be seen in our instrumentation which combines acoustic (cello,clarinet...) and electric (synth,tape recorder...) means of production. This has been refered to as the electric chamber ensemble; yet our concerts are usually in rock venues, another apparent contradiction. The use of humor and quotations from the language of pop music within the context of 'serious' musical endevour is another indicator of this fusion of opposites.The image of a motor implies cyclic patterns, while the totem-pole suggests the combination of various symbols. Thus , the preponderance of poly-rhythmic structures and melodic lines that function in different keys and time signatures simultaneously. Another dichotemy is the meditation between improvised and composed structures, which is very important for this group.

DVD

ADN: What do you think about American avant-garde music? Is there any group you feel related with?
James: I'm drawn to the eclecticism and humor of John Zorn's music; he has come to some interesting conclusions about stylistic hybrid. His ideas strike me similar to Marshall McLuhan's theories of relationship of media to society. Butch Morris is exploring some radical territory combining conducting/improvising/composing. In California, MTG shares its isolated position with PFS (the offshot of Cartoon), a great group of musicians who combine a variety of modern approaches . Also, Kronos Quartet is changing attitudes about standard repertoire, and the recording of traditional ensembles.
ADN: What about your audience?
James: Our audience seems to be comprised mostly of Europeans, at least in terms of album sales. We are really quite isolated in Los Angeles; Though we perform here, we are considered an oddity in the land of milion-dollar entertainment (may be we should move?). There is an audience in America, but it is not concentrated in any particular place. The world seems conservative now, but there are always people with radical ideas; I think things will turn around soon.
Nowadays, I think the Motor is still alive we will ask James a.s.a.p. Meanwhile James and some of his friends went on to U-Totem and than Nimby but that's another story!