Today I drunk this fantastic beer. I already had the opportunity to drink it , as draught beer ,this summer at Schlenkerla Brewery in Bamberg. First of all , I have to say , that in bottle this beer maintains all its qualities. I find it better than the traditional Schlenkerla Smokebeer where the smoky aroma has an absolute prevalence. Here you have a perfect balance between the traditional and unique smoky aroma of Smokebeer and the absolute freshness typical of the Wheat ale.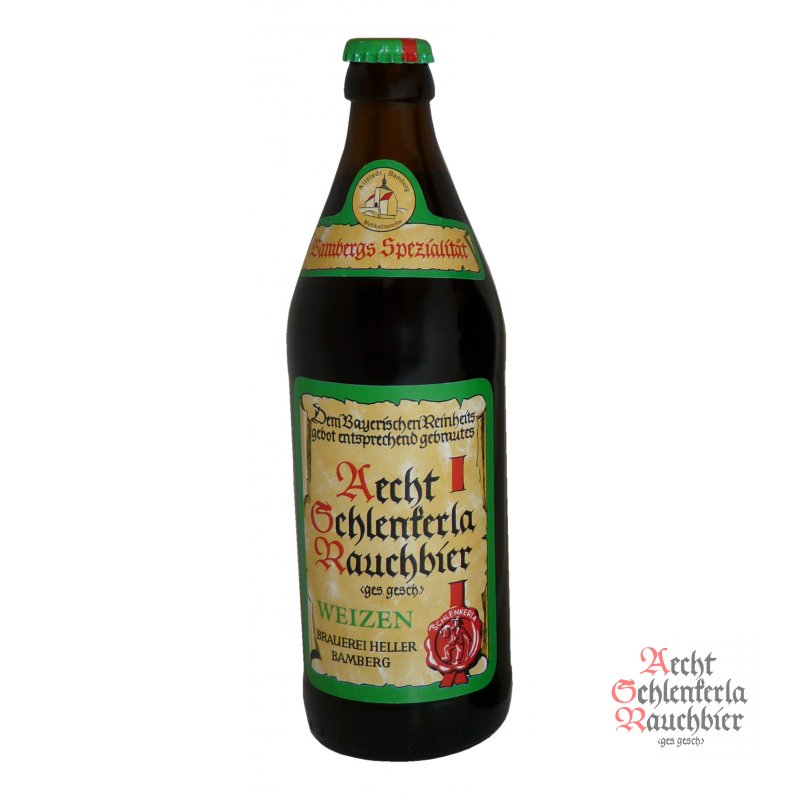 Schlenkerla Smokebeer Wheat is an ale with light smoky aroma. As Bavarian wheat beers, it is being brewed with a mixture of both barley malt and wheat malt. The portion of barley malt is hereby a classic Schlenkerla smokemalt, while the wheat malt remains unsmoked. Served unfiltered with its natural haziness, Schlenkerla Wheat reaches its full aroma through bottle fermentation with fine top fermenting yeast.
In the middle of the old part of Bamberg, directly beneath the mighty cathedral, one can find the Historical Brewery Tavern Schlenkerla. First mentioned in 1405 and now run by the Trum family in the 6th generation, it is the fountain of
O

riginal


S

chlenkerla

S

mokebeer
Bamberg's Specialty
(in German language it's called:
"Aecht Schlenkerla Rauchbier")

The Original Schlenkerla Smokebeer is here at the tavern still being tapped directly from the wooden barrel according to old tradition.
Schlenkerla Dominikanerstraße 6, 96049 Bamberg, Germany